Thanksgiving is here and it's time to give thanks.  Of course we're thankful for our family, friends and health, but there's also some other things the holiday season brings with it that we are also thankful for.  So before we dig into some turkey, let's bow our heads and give thanks to seven of our favorite Thanksgiving things.
Pumpkin Flavored Everything
Maybe ordering a Pumpkin Spiced Latte isn't the manliest thing in the world, but it's still damn good.  It doesn't matter if it's pumpkin donuts, pumpkin soup, pumpkin bread, pumpkin ale (especially pumpkin ale), pumpkin pop tarts or pumpkin cheese cake, if it has pumpkin in it, I'm thankful for it.  For two and half months of the year pumpkin is the Lebron James of the gorde world, and it's awesome.
Pie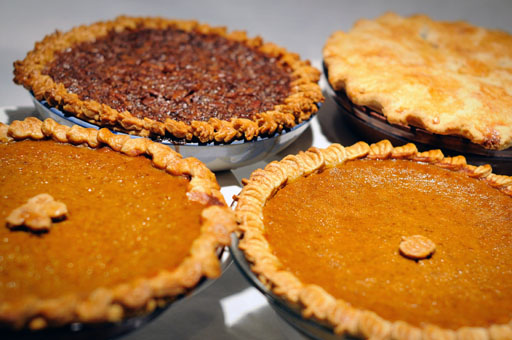 Cake may have a strangle hold on birthdays, but Thanksgiving is pie season.  Whether it's pecan, sweet potato, apple, blueberry or, of course, pumpkin, pie reigns supreme.  Forget the frosting and sugar flowers, once the leaves turn, it's all about CRUST.  Because after you spend three hours gorging yourself on turkey, yams, mashed potatoes, stuffing, corn, and cranberry sauce, a slice of homemade pie just hits the spot.
Football
No explanation needed.
Sweaters
Listen we love ties (I mean it's our job to), but sometimes you just need a big comfy Bill Cosby sweater (or at least a Mister Roger's Cardigan).  It get's cold in these Holiday months and what's better than a warm (hopefully not too itchy) sweater.  There's really only one thing to remember when it comes to holiday sweaters, the uglier the better.
The Snoopy Float
It doesn't matter how old you are, everyone grew up on the Macy's Thanksgiving Day Parade and everyone loves Snoopy.  Charlie Brown's loyal mutt is the star of the show (sorry Santa) as he sails through New York City.  I mean what says "Thanksgiving" more than a giant cartoon beagle hovering around the greatest city in the world?
Whiskey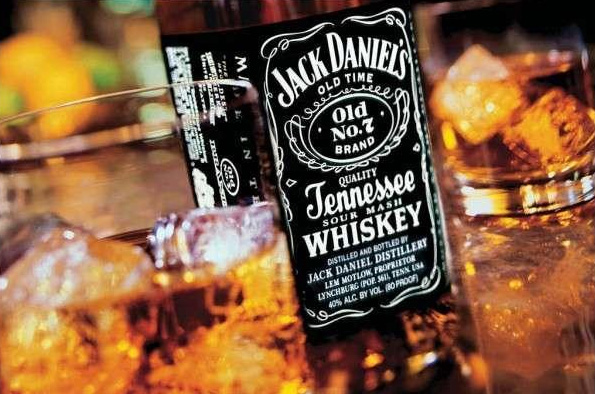 (see football)
Drunk Uncle
Maybe it's not your Uncle, but everyone has that member of the family that's a little too thankful for the last item on our list.  You may not agree with his views and opinions his rants and rambles, but that's not going to stop him from saying it.  As offensive as it might get (and it can get pretty offensive), it's going to be entertaining to say the least.
Happy Thanksgiving, and enjoy those leftover turkey sandwiches all weekend long.